New BELA Benefit
Complimentary Cybersecurity Maturity Assessment from CREATe Compliance
190+ Multinational Organizations Collaborating Around Best Practices









What is the Business Ethics Leadership Alliance?
We bring people together as a community of hundreds of companies committed to building an environment in which best practices are shared.
Interested in connecting with the BELA community? Get in touch with our community representatives today.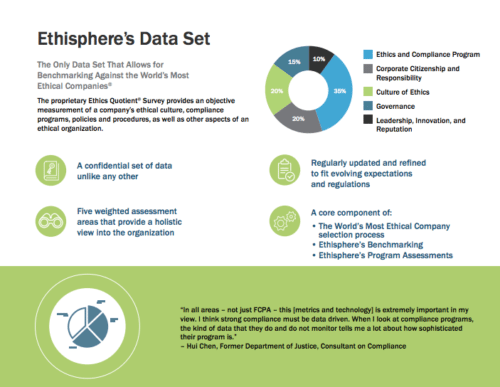 Benchmark Against Ethisphere's Data Set of Leading Practices
A non-intrusive way to compare your practices in 5 key categories: compliance & ethics program; CSR & sustainability; culture of ethics; governance; and leadership, reputation & innovation.
The Most Effective Way to Assess Your Ethical Culture
Ethisphere's Ethical Culture Quotient is a full-service, survey driven culture measurement and assessment offering that is built to evaluate the effectiveness of your organizations' communication, training, and compliance efforts.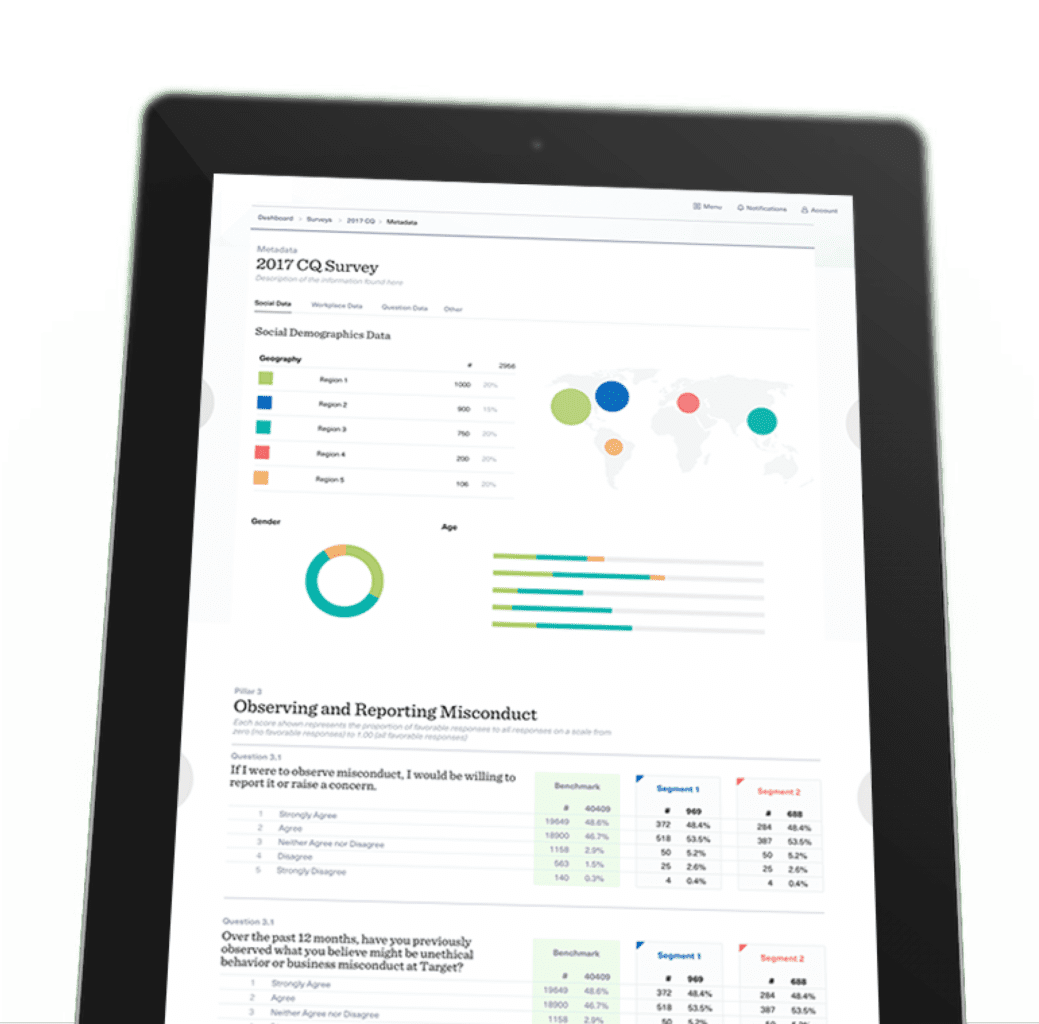 Ethics & Integrity Resources
A Sample of BELA's Best-In-Class Research, White Papers, Webcast, Podcasts, and Centers of Excellence
A Year-long Conversation Across Cultures, Key Markets, and Functional Boundaries
May 24, 2018
Hosted by Salesforce | San Francisco, CA
May 29, 2018
Managing Ethics and Compliance Challenges in Latin America
May 31, 2018
Hosted by Accenture | London, UK
June 14, 2018
Hosted by Holland America | Seattle, WA
June 19, 2018
Corporate Culture: What Our Data Tells Us About Reporting and Perception and How to Make Efficient Changes
Exclusive BELA Benefits
Enhancing Ethical Performance:
Industry Leading Data & Tools

Peer & Mentor Network
The member roster gives you direct access to your peers enabling the sharing of "what works" across the community.

Benchmarking
Benchmark against Ethisphere's dataset of leading practices from the World's Most Ethical Companies®.

Centers of Excellence
Leading resources, thought leadership, practical insights built and delivered by member companies.

Ethical Culture Quotient
Evaluate the effectiveness of your training, communication efforts and the willingness of your people to raise concerns.

Live & Virtual Events
A year-long conversation and access to Global Summits and Local Roundtables with pan industry best practices and networking.

Resources & Research
Access Resources including: Peer Insights, Downloadble Presentations, Research, and the Integrity Matters Podcast Series.