A Global Community Committed to Solving the Big Challenges of Business Integrity. Together.









The Business Ethics Leadership Alliance - Join Us
BELA offers a valuable membership experience and a range of resources to enable you to improve your ethics and compliance program: member-contributed program tools, roundtables and events with senior executives, benchmarking against the World's Most Ethical Companies data set, Ethisphere research, and more.
The Power of Community: Leveraging the Business Ethics Leadership Alliance (BELA) for Improving Ethics and Compliance Programs
Exclusive BELA Benefits
Enhancing Ethical Performance:
Industry Leading Data & Tools

Peer & Mentor Network
Benefit from a dedicated liaison connecting you to other BELA company leaders, experts, data and resources.

Benchmark against Ethisphere's dataset of leading practices from the World's Most Ethical Companies®.

Centers of Excellence
Improve your approach with data, thought leadership, and practical insights built and delivered by member companies.

Gain insights into your ethical culture with Ethisphere's full-service assessment based on the Eight Pillars of Ethical Culture.

Learn the latest and network at Global Summits and local roundtables showcasing pan industry best practices.

Access resources including: peer insights, downloadable presentations, research, and the Integrity Matters Podcast Series.


That's a wrap! Enjoy highlights from the 2019 Global Ethics Summit. Wasn't able to attend? BELA Members receive unlimited access to the video recordings of all Summit sessions.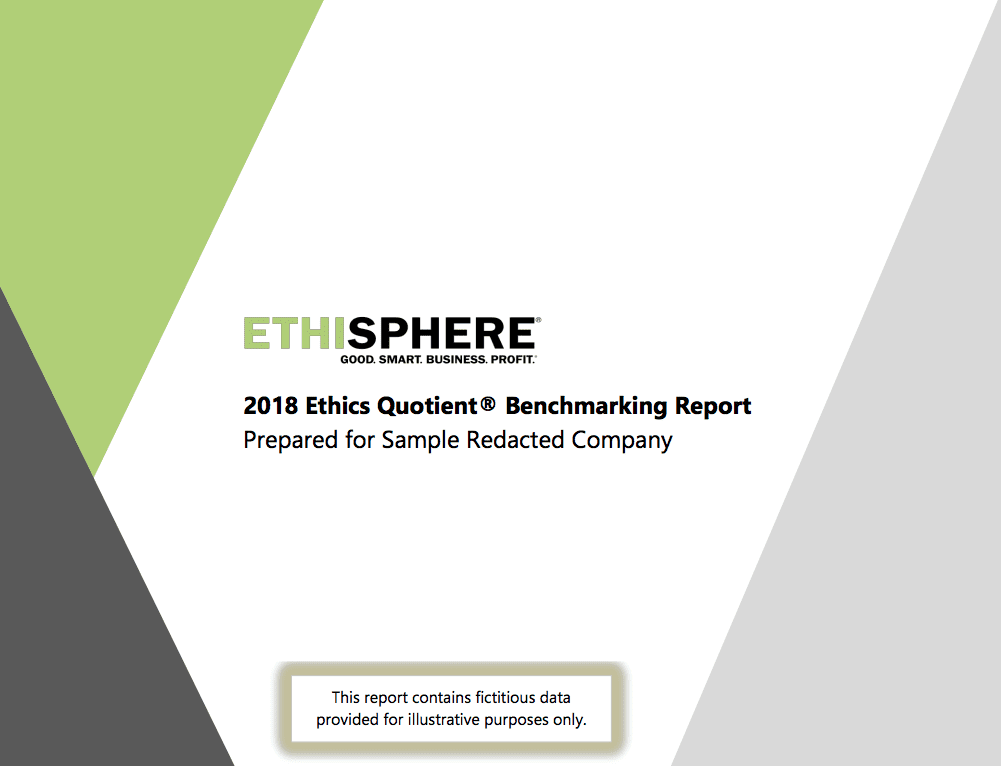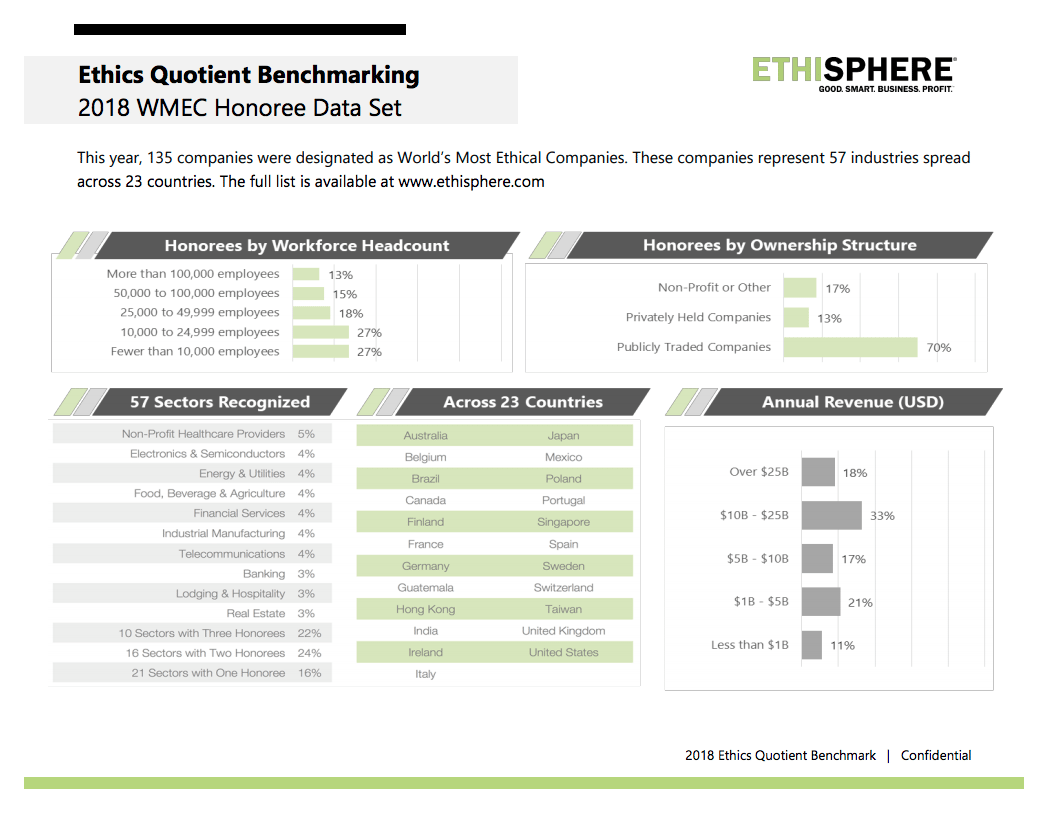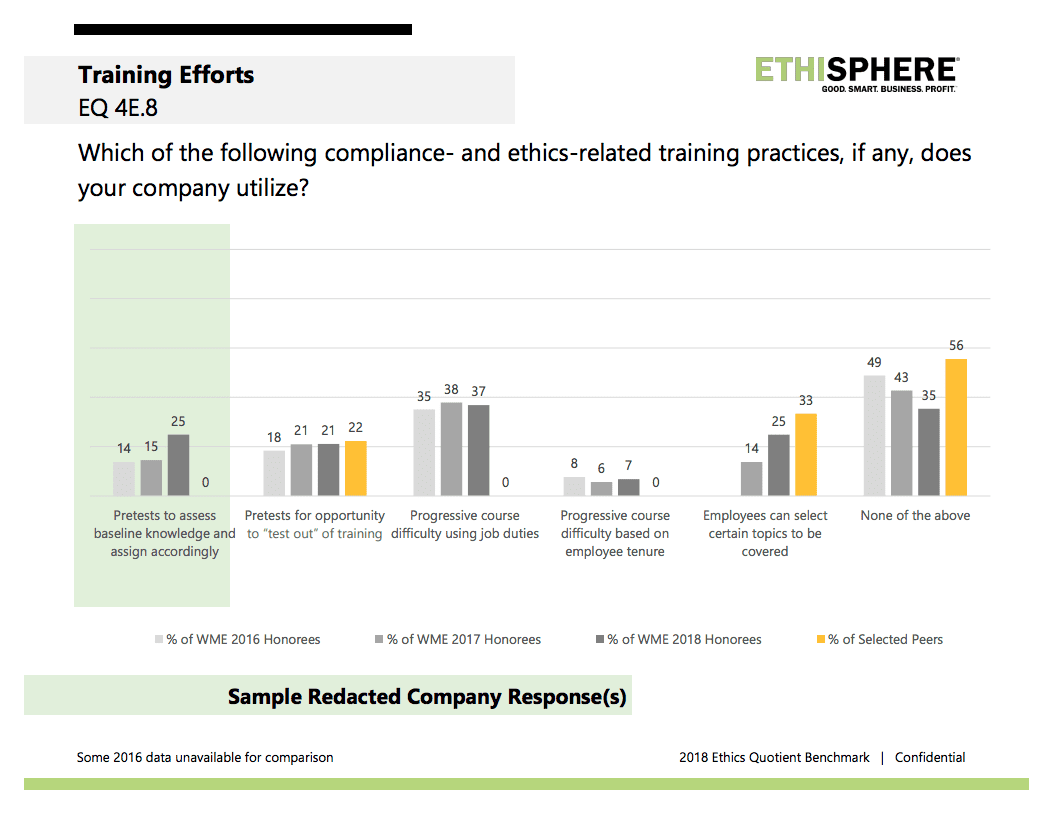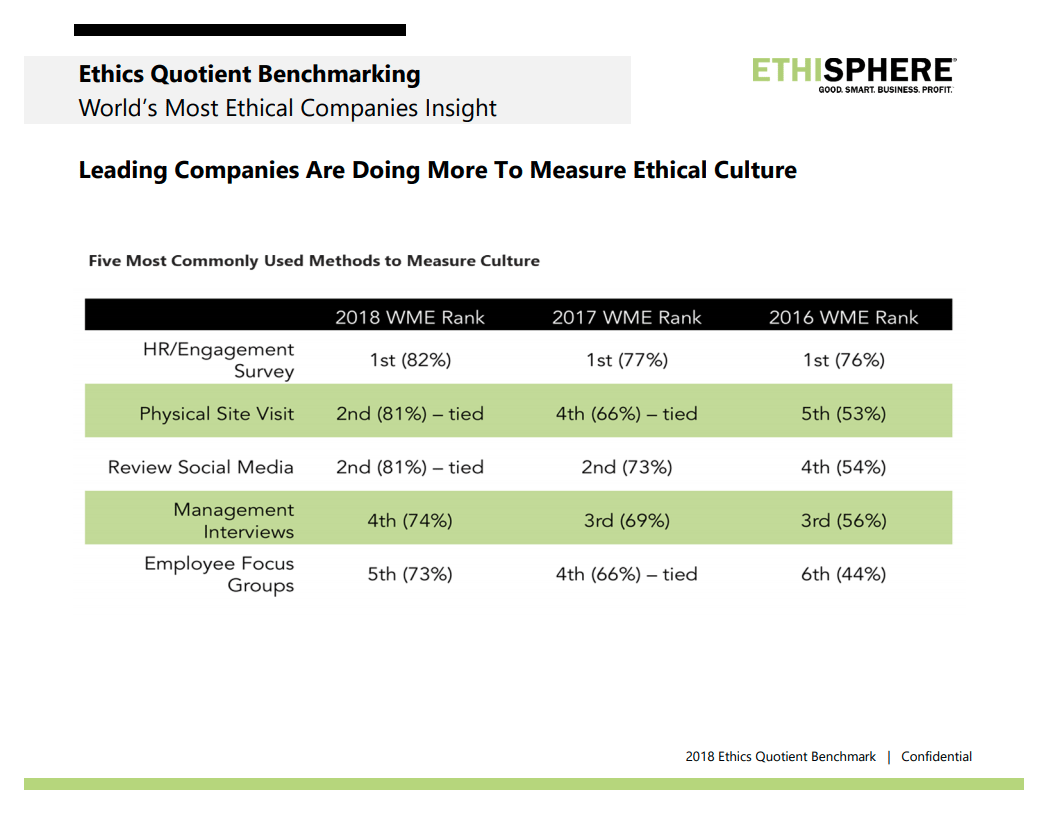 Benchmark Against the World's Most Ethical Companies
Compare your practices against those of leading companies in 5 areas: compliance & ethics program; CSR & sustainability; culture of ethics; governance; and leadership, reputation & innovation.
Measure, Compare, and Impact your Company's Ethical Culture
Ethisphere's ethical culture assessment and reporting engine enables you to benchmark your program against leading practices and our data set consisting of over 425,000 responses, representing an employee base of over 3 million.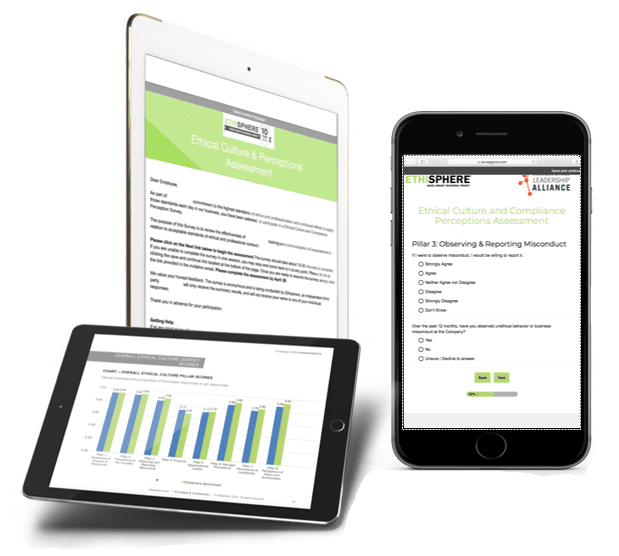 Member-Contributed Program Materials, Ethisphere Research,  Data, Webcasts, Podcasts, and Centers of Excellence
Join Us! Meet your Peers and Learn Best Practices for Successful Programs
June 24, 2019
BELA Roundtable Hosted by Weyerhaeuser | Seattle, WA
August 20, 2019
BELA Roundtable Hosted by Eli Lilly and Company | Indianapolis, IN
September 19,  2019 | Bangalore, India
South Asia Ethics Summit
October 2, 2019
London Ethics & Compliance Forum | London, UK