BELA Executive Steering Committee
Comprised of senior executives from BELA Member Companies who provide strategic direction to Ethisphere to help shape
the priorities and objectives of the BELA community.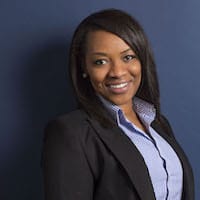 Vice President, Ethics & Compliance, VF Corporation
Bio: Michael McLaughlin
Mike McLaughlin is Dell's Chief Ethics and Compliance Officer and a Legal Sr. Vice President who leads the following global functions at Dell: employment law, employment litigation, ethics, compliance, privacy and knowledge assurance.
Prior to joining Dell in 2000, Mike was at Rohm and Haas Company (now a part of Dow Chemical Company) and Morgan, Lewis and Bockius. Mike graduated summa cum laude from Washington and Lee University School of Law and clerked for the Honorable Judge James L. Latchum, United States District Court, District of Delaware.
Read Bio
Bio: Mark J. Ohringer
Mark J. Ohringer has been Executive Vice President, General Counsel and Corporate Secretary of Jones Lang LaSalle Incorporated since April 2003. He oversees the firm's legal, compliance, ethics and insurance programs on a global basis.
With over 52,000 employees in more than 75 countries, Jones Lang LaSalle (NYSE:JLL; www.jll.com) provides comprehensive integrated real estate and investment management expertise on a local, regional and global level to owner, occupier and investor clients.
It is an industry leader in property and corporate facility management services, with a portfolio of 3 billion square feet worldwide. Its LaSalle Investment Management subsidiary is one of the world's largest and most diversified real estate investment management firms, with over $47 billion of assets under management.
From April 2002 through March 2003, Mark served as Senior Vice President, General Counsel and Secretary of Kemper Insurance Group, Inc., an insurance holding company.
Prior to that, he served as General Counsel and Secretary of Heller Financial, Inc., a commercial finance company, since September 2000. He had previously served in various positions of increasing responsibility within the Heller Financial legal services function.
Prior to joining Heller, Mark was a Partner at the law firm of Winston & Strawn.
In 2011, Mark was named by the Ethisphere Institute as one of the world's "100 Most Influential People in Business Ethics."
In 2012, he was named by Corporate Board Member as one of America's Top General Counsel.
Mark has a B.A. in Economics (summa cum laude) from Yale College and a J.D. from Stanford Law School.
Read Bio
Bio: Thomas Pfennig
Effective January 1, 2016, Tom Pfennig took over as Head of Compliance at Bayer AG. In his function, he is overseeing all legal compliance activities within Bayer's divisions and corporate functions globally. This includes coordinating the Integrated Compliance Management (ICM) advising on legal Compliance topics, including industry codes, laws and public regulations as well as company directives.
Mr. Pfennig joined Bayer in 2004. He worked as Legal Counsel in Bayer AG´s and Bayer Corporation´s Litigation departments from 2004 to 2009. In 2010, he became Senior Legal Counsel Women's HealthCare at Bayer HealthCare Pharmaceuticals Inc. He returned to Germany in 2012 and assumed the global responsibility for Investigations and Reporting at Bayer AG´s Compliance function. From 2013 until 2015, he was Head of Legal Product Supply at Bayer HealthCare AG. Prior to joining Bayer, Mr. Pfennig worked at BMW of North America LLC and AT&T Broadband in the US.
Mr. Pfennig completed his legal studies at the University of Bonn/Germany and thereafter graduated from the University of Denver Law School with a Master in American and Comparative Law. He attended Graduate Business Management Programs at the University of Pittsburgh Katz School of Business and Oxford University Said Business School. Mr. Pfennig is admitted to the German Bar and the New York Bar.
Read Bio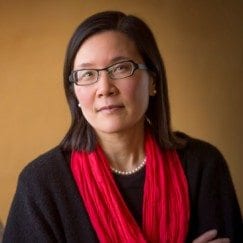 Senior Vice President of the Office of Internal Governance and Administration, The Boeing Company
Bio: Diana Sands
Diana Sands is senior vice president of the Office of Internal Governance and Administration for The Boeing Company and a member of the company's executive council.  She is responsible for the advancement and effective implementation of Boeing's internal governance policies and plans, and for providing common infrastructure and business services across the enterprise.
As the company's chief ethics & compliance officer, Sands leads Boeing's ethics, compliance, corporate audit and trade controls activities. In this governance role, Sands reports to the chairman and chief executive officer and to the audit committee of the board of directors. She also oversees the administration function including Boeing Shared Services, an organization with more than 7,000 employees which provides common internal services in support of the company's global operations.
Previously, Sands was corporate controller and vice president of Finance. As Boeing's principal interface with the board of directors' audit committee, she led the company's accounting function and was responsible for timely and transparent financial disclosures.
Prior to Sands' appointment as corporate controller, she was vice president of Investor Relations, Financial Planning & Analysis. In that role she promoted understanding of Boeing with investors and analysts, and led business plan development, financial forecasting and financial analysis.
Sands previously worked in Corporate Treasury, where she was responsible for financial modeling and analysis related to capital structure, equity and fixed-income valuation, pensions and cash deployment.
She joined Boeing in 2001 from General Motors Co., where she served as director, corporate financial planning and reporting, and had various brand finance roles. Previous to that she held financial positions at Ameritech Communications, Helene Curtis and Arthur Andersen.
A certified public accountant, Sands has a Master of Business Administration from Northwestern University's Kellogg Graduate School of Management and a bachelor's of business administration with an emphasis in accounting from the University of Michigan.
Sands serves on the boards of the Ounce of Prevention Fund, World Business Chicago and the Catherine Cook School. She lives in Chicago with her husband and two children.
Read Bio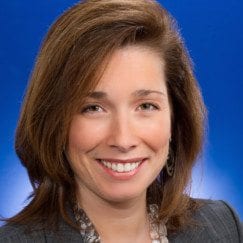 Bio: Melissa Stapleton Barnes
Melissa Stapleton Barnes is senior vice president, enterprise risk management, and chief ethics and compliance officer for Eli Lilly and Company.
Melissa joined Lilly in 1994 and has held a variety of business and legal roles, including general counsel for Lilly Diabetes and Lilly Oncology, managed market segment leader for national accounts, and Six Sigma black belt. Prior to taking her current role in 2013, she was vice president and deputy general counsel, global litigation and specialty legal. In this capacity, she was responsible for overseeing the company's global litigation and investigations, as well as managing the corporate secretary's office and specialty legal functions.
Before joining Lilly, Melissa was a litigator for the law firm of Baker & Daniels in Indianapolis. Melissa earned a Bachelor of Science with highest distinction from Purdue University and a law degree from Harvard Law School.
In 2012, Melissa was recognized by the Healthcare Businesswomen's Association as a Rising Star, and in 2015 and 2016 she was recognized by Ethisphere as an Attorney Who Matters. In June 2016, she was elected as a member of the board of directors for Algonquin Power and Utilities Corporation, headquartered in Toronto. She also currently serves as vice chair of the board for The Center for Performing Arts and is a board member of the Great American Songbook Foundation, Visit Indy and The Children's Museum of Indianapolis.
Read Bio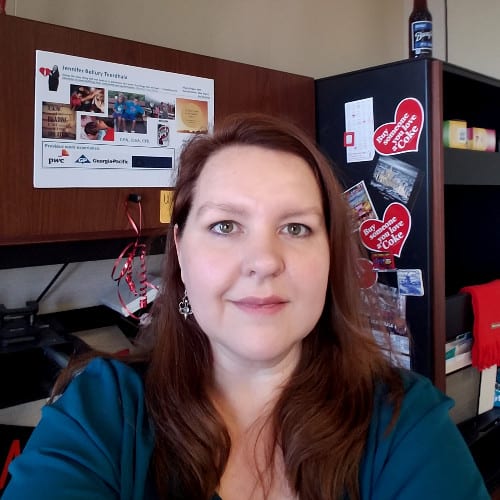 Director, Ethics & Compliance and Analytics, The Coca-Cola Company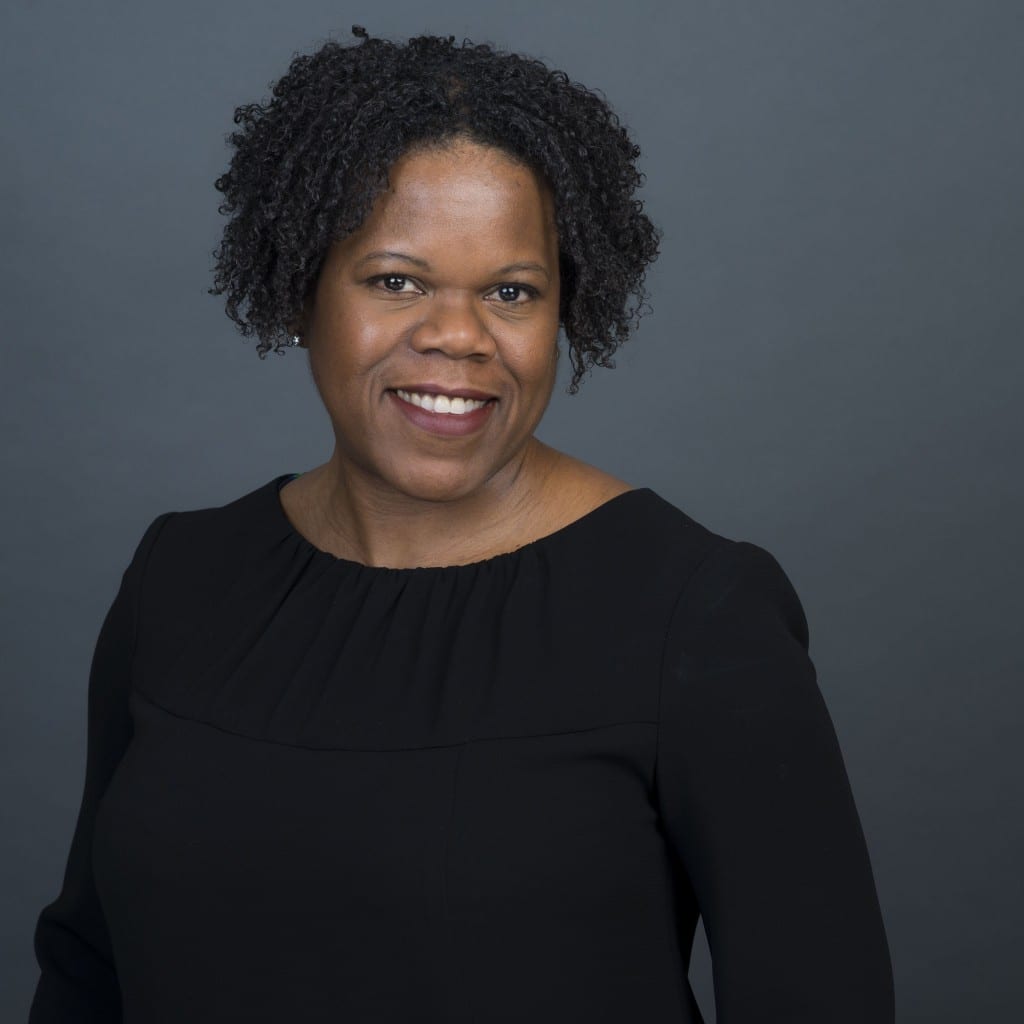 Chief Ethics & Conduct Officer, BMO Financial Group (BMO)
Bio: Ula Ulbani
Ula Ubani is Chief Ethics and Conduct Officer for BMO Financial Group (BMO), a publically traded diversified Financial Services company serving more than 12 million personal, commercial, corporate and institutional customers in North America and internationally.
She is responsible for providing guidance and insight on ethics and conduct management activities across the bank and leads a team focused on ensuring that BMO's expectations around ethical business conduct are clear and well understood by employees while providing support to encourage behaviour consistent with BMO's values of integrity, empathy, diversity and responsibility. Ula oversees the development and implementation of BMO's Code of Conduct, associated learning, and conduct related reporting for senior management and the Board of Directors.
Ula is a recognized leader with deep industry experience in roles such as International Financial Institutions, Risk Management, Investor Relations and Sustainability. She is a supporter of youth wellness initiatives through her board and volunteer engagements. Ula is the Chair of the Ethics Centre and Vice Chair of the Toronto Swim Club. She has a Master of Business Administration from the Rotman School of Management, University of Toronto and is based in Toronto.
Read Bio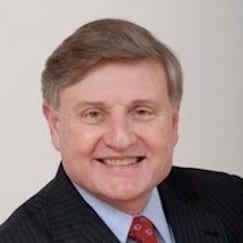 Senior Vice President and Chief Ethics and Compliance Officer, Retired, HCA Healthcare (EMERITUS)
Bio: Alan Yuspeh
Alan R. Yuspeh is senior vice president and chief ethics and compliance officer of Nashville, Tennessee-based HCA, the nation's leading provider of healthcare services. In his position, he is responsible for HCA's Ethics and Compliance, Regulatory Compliance, Reimbursement and Information Protection departments. Yuspeh is also chairman of HCA's Sustainability Steering Committee.
Yuspeh is well-known in the field of business ethics and compliance. From 1987 to 1997, he served as coordinator of the Defense Industry Initiative on Business Ethics and Conduct. Yuspeh served in 2004 as the national president of the Health Care Compliance Association (HCCA), the professional association of healthcare compliance professionals. He was selected by HCCA as the Health Care Compliance Professional of the Year in 1999. He has also served as member of the board of directors of the Ethics Officer Association.
Yuspeh's career prior to joining HCA was based in Washington, DC, for 24 years. For 15 years of that time, he was in private law practice, as a partner and associate with several large law firms. Yuspeh served as general counsel to the Committee on Armed Services of the United States Senate from 1982 to 1985. He also served as chief-of-staff and legislative assistant for United States Senator J. Bennett Johnston of Louisiana from 1974 to 1978. He began his career as a management consultant in the Washington, DC, office of McKinsey and Company.
Yuspeh has been active in civic affairs in Nashville. He has served as chairman of the board of directors of the Tennessee Repertory Theater; vice chairman of the board of directors of the Tennessee Performing Arts Center; and a member of the board of directors of the Nashville Public Library Foundation, Nashville Public Education Foundation and the Nashville Opera Association.  He is a member of the advisory board of Montgomery Bell Academy. He is a former member of the board of directors of the United Way of Middle Tennessee and the Joe C. Davis Outdoor Center of the YMCA, where he was actively involved in the development of an overnight camp at the Center.
Mr. Yuspeh received his bachelor's degree at Yale University, magna cum laude, with honors in political science and economics. He received a master's degree in business administration with distinction from Harvard Business School. In 1978, he earned a law degree from Georgetown University, where he was an editor of Law and Policy in International Business, the school's journal of international law.
Read Bio