Upcoming South Asia Chapter Events (Virtual)
2023 South Asia Ethics Summit (Virtual)
SAVE THE DATE
The sixth annual South Asia Ethics Summit will take place virtually on Thursday, October 12- Friday, October 13
B

ELA SOUTH ASIA PARTNER:


The Confederation of Indian Industry
The Confederation of Indian Industry (CII) works to create and sustain an environment conducive to the development of India, partnering industry, Government and civil society, through advisory and consultative processes.
For 125 years, CII has been working on shaping India's development journey and, this year, more than ever before, it will continue to proactively transform Indian industry's engagement in national development.
CII is a non-government, not-for-profit, industry-led and industry-managed organization, with about 9100 members from the private as well as public sectors, including SMEs and MNCs, and an indirect membership of over 300,000 enterprises from 288 national and regional sectoral industry bodies. For more, visit: www.cii.in
Integrity Partners are a consortium of leading companies that have come together to collectively raise the standards and practices for ethical and compliant corporate behavior in the region. Integrity Partners are accepted on an invitation-only basis. If you are interested in nominating an Integrity Partner, please reach out to
[email protected]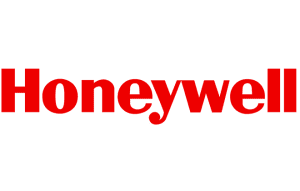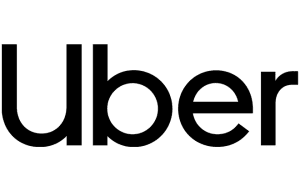 What Founding Members Are Saying
"At Infosys, we have always believed in following the highest levels of ethical standards guided by our value system. This has remained the foundation of company's success over the years," said Inderpreet Sawhney, Group General Counsel and Chief Compliance Officer, Infosys. "We are proud to be a founder member of Ethisphere's SA BELA chapter in India. This platform will act as an interactive resource where experts can counsel businesses in the region with global best practices in corporate ethics."
"The Confederation of Indian Industry (CII) works to create and sustain an environment conducive to the development of India, partnering industry, government, and civil society through advisory and consultative processes. It is good to see that the CII – Ethisphere BELA South Asia Chapter is continuing to take up notable initiatives through events and thought leadership to take forward the intended objectives of enhancing corporate ethical standards."
"As a Founding Member of the BELA South Asia Chapter since 2017, we believe that it is through these resources that we can collectively reach our goal of advancing transparency and integrity across the ecosystem. With most of our colleagues working from home, we remain focused on mitigating risks arising due to the lack of privacy and cybersecurity measures and awareness," said Nikunj Savaliya, LPC India Lead – Compliance & Corporate Governance at Bayer. "We strongly believe in targeting our efforts towards ensuring behavior where compliance is not just another requirement but is rather practiced in day-to-day actions. It is through this type of knowledge-sharing that we can help make a difference and set the gold standard for ethics and principled business practices."
"The current global situation, particularly in the light of new operating models such as remote working, poses similar risks to organizations in India and abroad, and companies should consider retooling and re-evaluating their compliance policies, especially their anti-bribery and corruption compliance programs," said Piya Haldar, Director of Integrity and Compliance, Honeywell India. "These are the types of messages we share as part of the BELA South Asia Chapter. It is vital for international businesses to understand that the eyes of the world will be upon us as the 'new normal' evolves, including regulators who will be monitoring who did the right things and who didn't measure up."
"The world today is witnessing unprecedented circumstances making safety and survival of paramount importance," said Soni, Chief Ethics Counsellor, TATA Steel. "We were pleased to share our expertise and our values with the BELA South Asia community. At Tata Steel, we firmly believe that an organization must demonstrate values and purpose as a corporation by standing firm on its guiding principles during the most challenging times. It deeply defines the character of an organization."
"At Accenture, our ethics are the foundation on which we build trust. We hold ourselves to the highest ethical standards in the way we treat each other at work and in our engagements with our clients and communities," said Ajay Vij, Managing Director, Geographic Services, Accenture in India. "We believe our ethical behavior differentiates us in the marketplace. To that end, we are happy to join Ethisphere and CII's BELA South Asia Chapter to collectively build on the learnings of each other and define best practices that will guide organizations of the future."
EXCLUSIVE BELA SOUTH ASIA BENEFITS
Enhancing Ethical Performance in South Asia

Benchmarking: Unlocking Actionable Insights
Benchmark against Ethisphere's dataset of leading practices from the World's Most Ethical Companies® and South Asia focused companies.

Company-Hosted Intimate Peer Exchanges
A year-long conversation and access to regional roundtables, forums, and virtual events. The roundtables in India will be hosted by member companies.

South Asia BELA Resource Center
The South Asia BELA Resource Center was created to arm compliance leaders with information through curated content to support their role in South Asia and India.
BELA South Asia Events Over the Past Five Years
BELA South Asia In the News
Contact Us
GET IN TOUCH TO BECOME A MEMBER