WILLIAM E. "CHIP" CONNOR
Chairman and Chief Executive Officer, Connor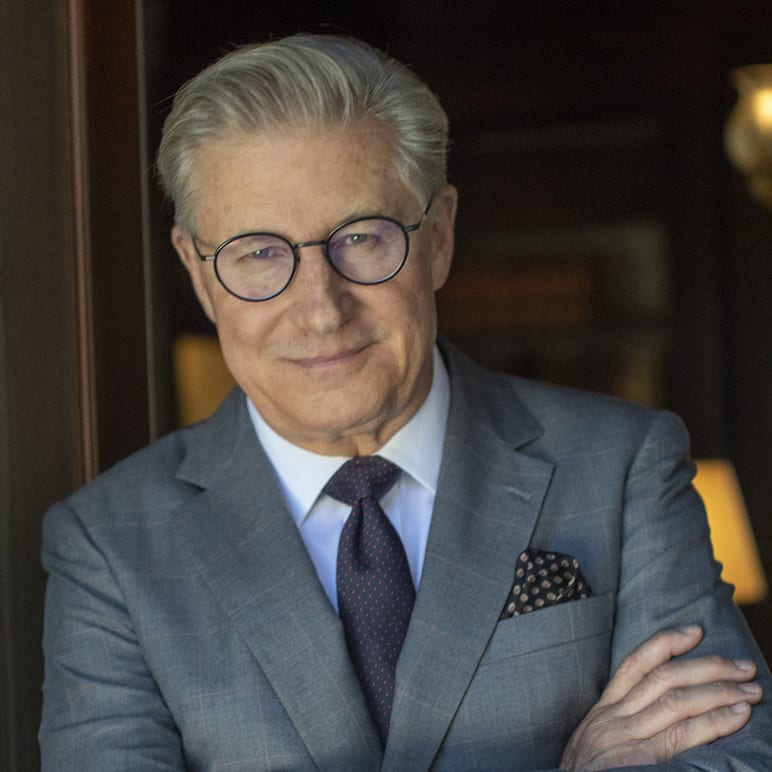 "We are looking forward to the opportunity to take a leading role in partnering with Ethisphere and helping to support companies interested in furthering their commitment to ethics across Asia."
RESOURCE CENTER
The BELA Asia Pacific Resource Center was created to arm compliance leaders with information through curated content to support their role in Asia Pacific. This unique platform is designed to facilitate their understanding of what the gold standard of compliance looks like.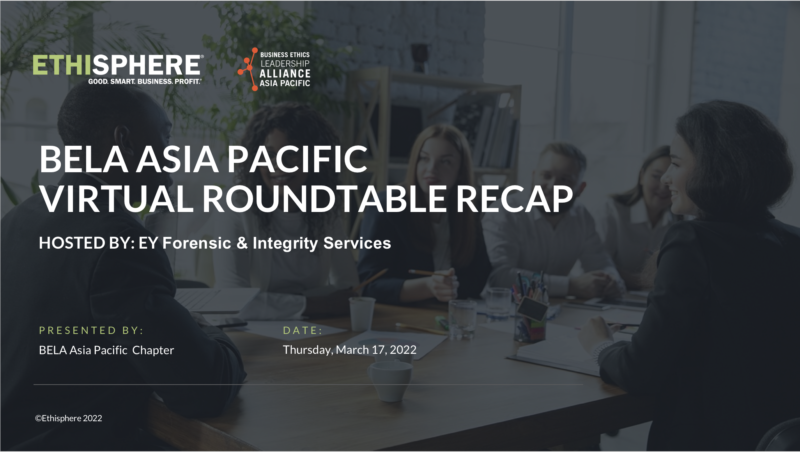 NEW!

BELA APAC Roundtable & Resources: March Hosted by EY (Singapore)
This roundtable focused on repositioning and investing in various elements of ESG programs. Speakers explored how companies are elevating governance on their agendas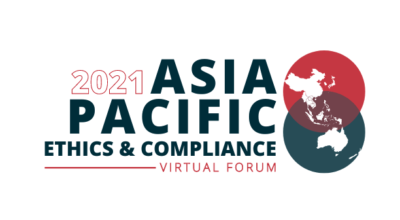 REPLAY

2021 ASIA PACIFIC ETHICS & COMPLIANCE FORUM REPLAYS
Event replays from the 2021 Asia Pacific Ethics & Compliance Forum with sessions on champion programs, cybersecurity, data analytics, culture, leadership, and employee engagement.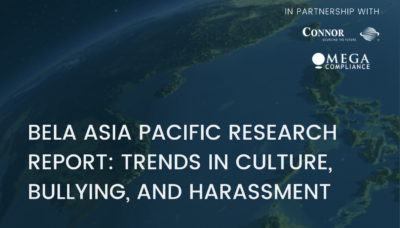 NEW!

BELA ASIA PACIFIC RESEARCH REPORT: TRENDS IN CULTURE, BULLYING, AND HARASSMENT
Driven by leaders from Johnson Controls, Nokia, and EY, this report captures emerging practices across Asia Pacific in the following areas: measuring culture,
misconduct, bullying and harassment, investigations, cybersecurity, and much more.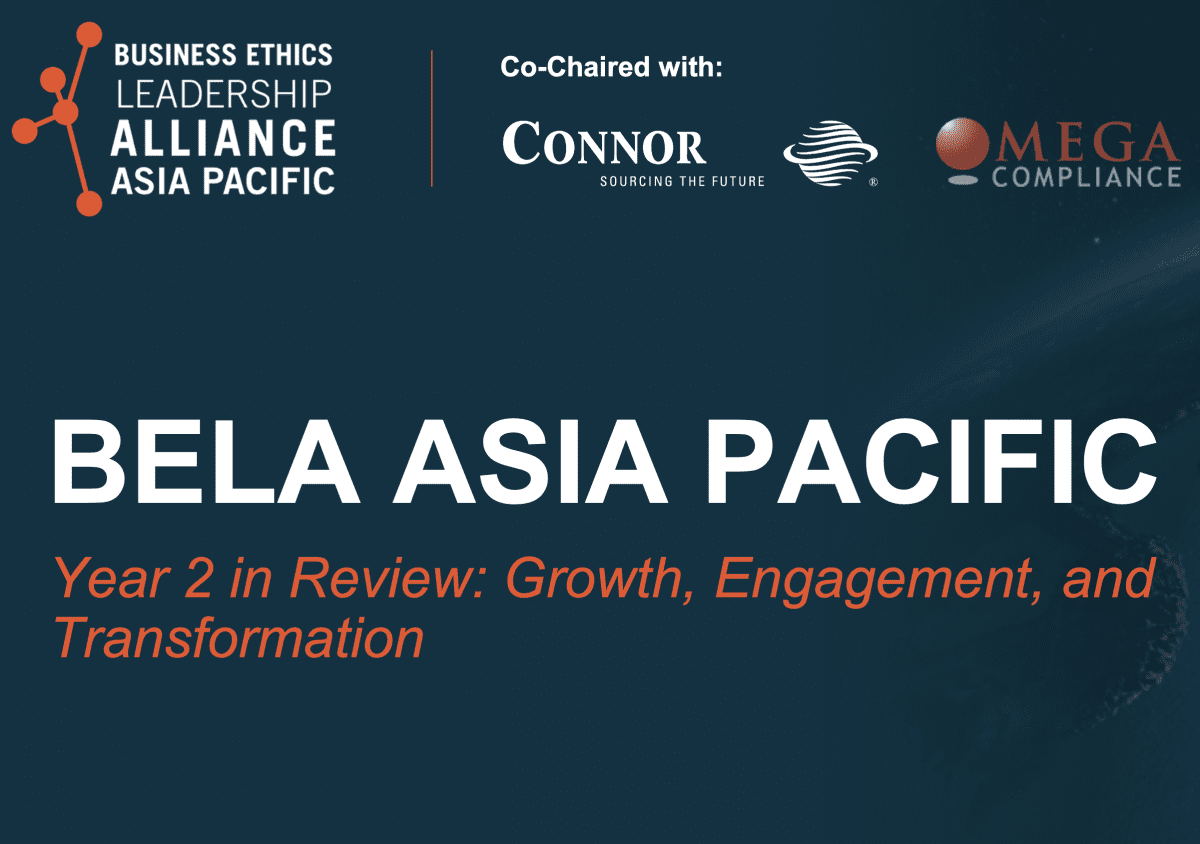 BELA APAC CHAPTER REFLECTING ON YEAR 2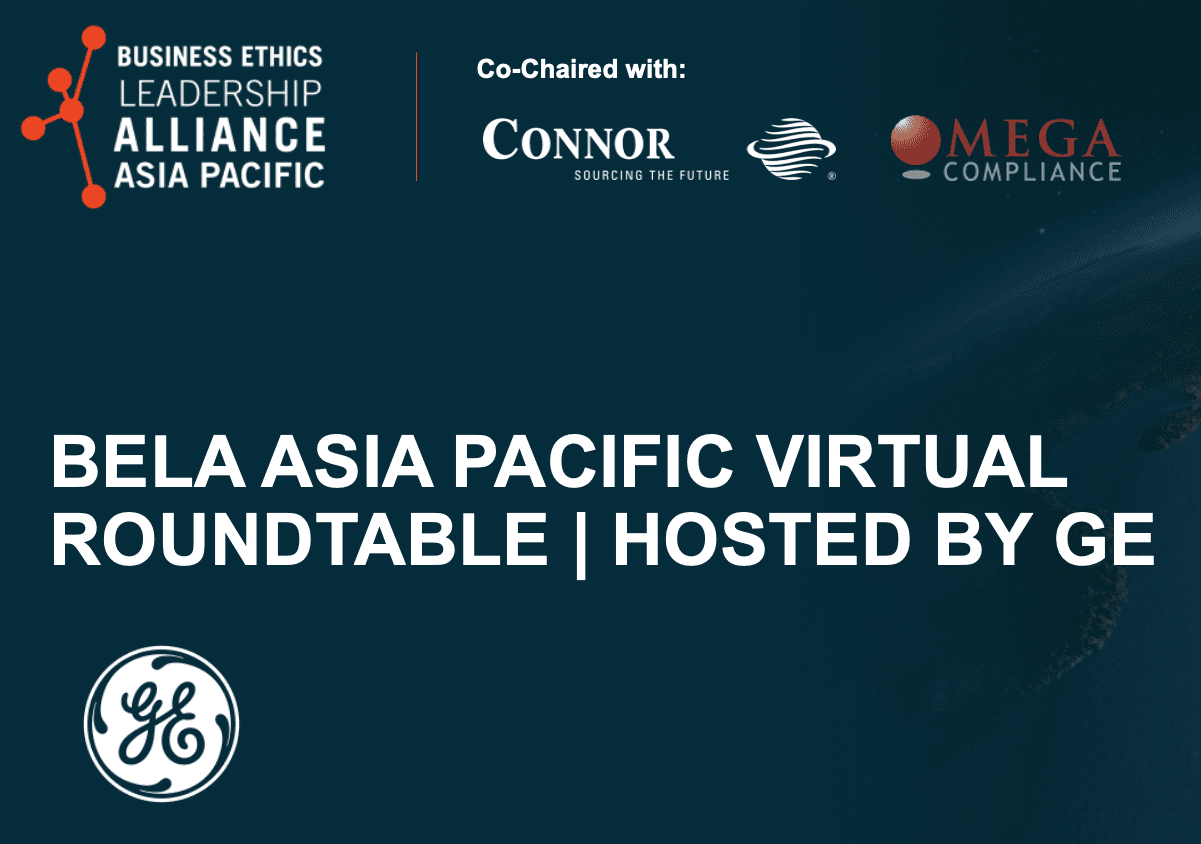 JUNE BELA ASIA PACIFIC ROUNDTABLE RECAP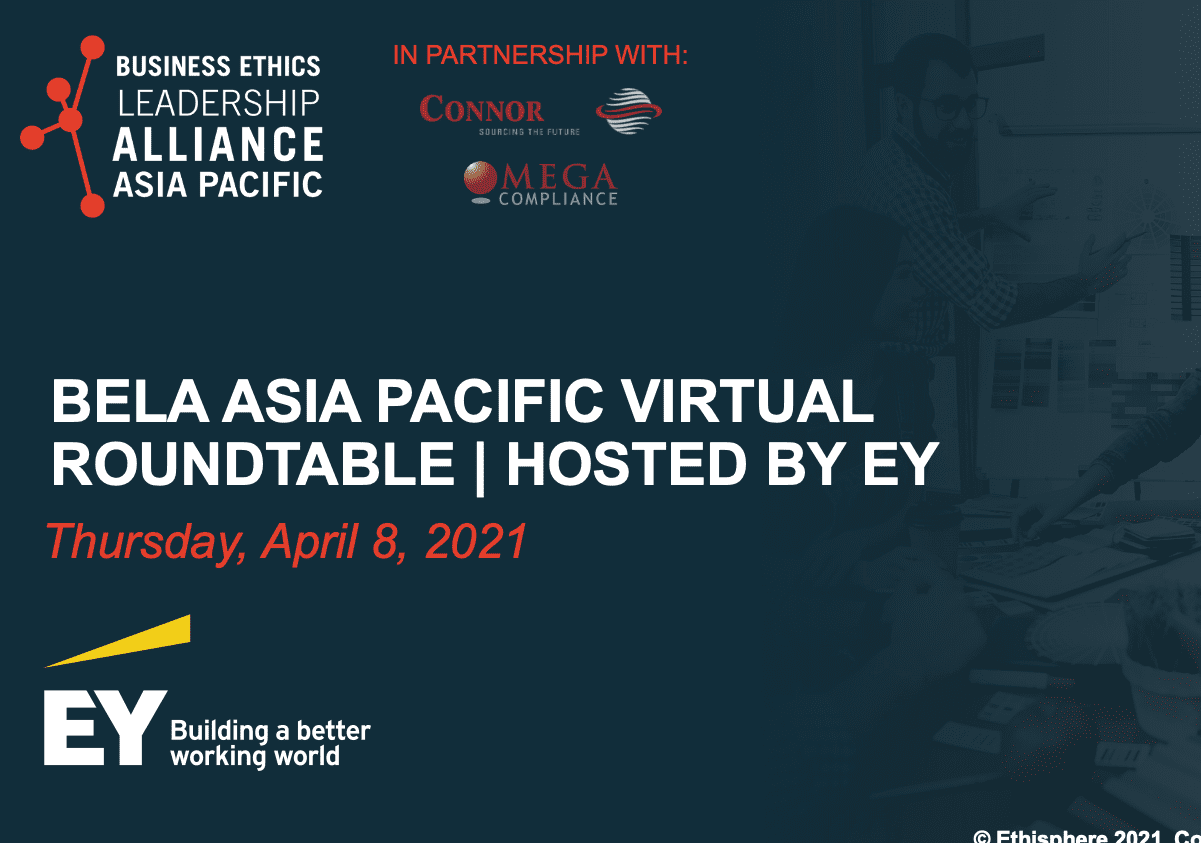 APRIL BELA ASIA PACIFIC ROUNDTABLE RECAP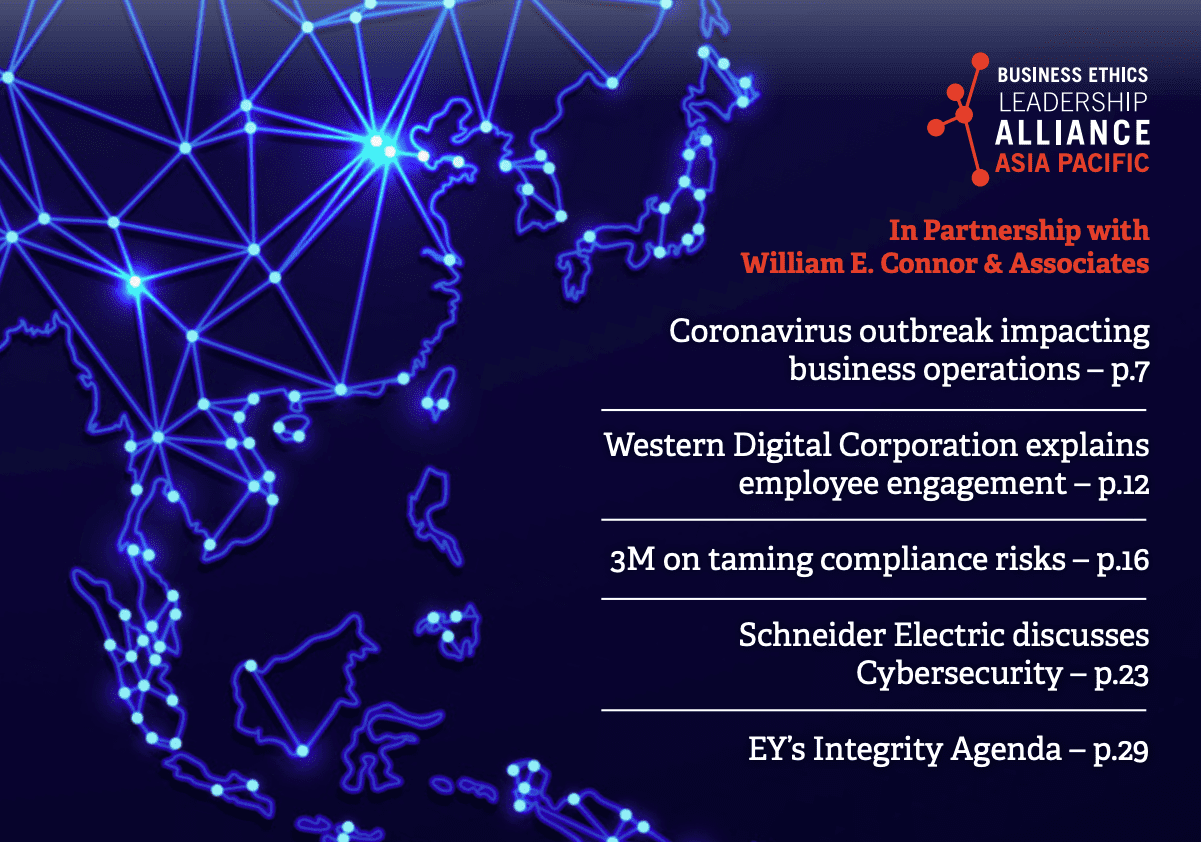 2020 BELA ASIA PACIFIC MAGAZINE