The 2019 BELA South Asia Best Practices in PoSH Report and Survey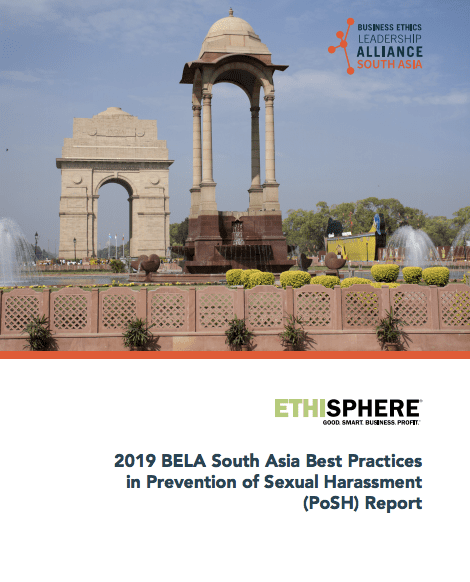 We are delighted to release our first Business Ethics Leadership Alliance's (BELA) Prevention of Sexual Harassment (PoSH) Survey and Report, which was launched under the direction of our BELA South Asia working committee comprised of leaders from Infosys, Accenture, Diageo India, Cummins, Hindustan Coca-Cola Beverages Pvt Ltd and Johnson Controls.
Since PoSH was legislated, companies across India have been working to meet its terms and provide a safe environment for their employees. This has been an ongoing discussion at our roundtables and events across India. Each of you can reflect on the fact that the data obtained in this report is among the first its kind in India and that you played a critical role in the development of this resource.