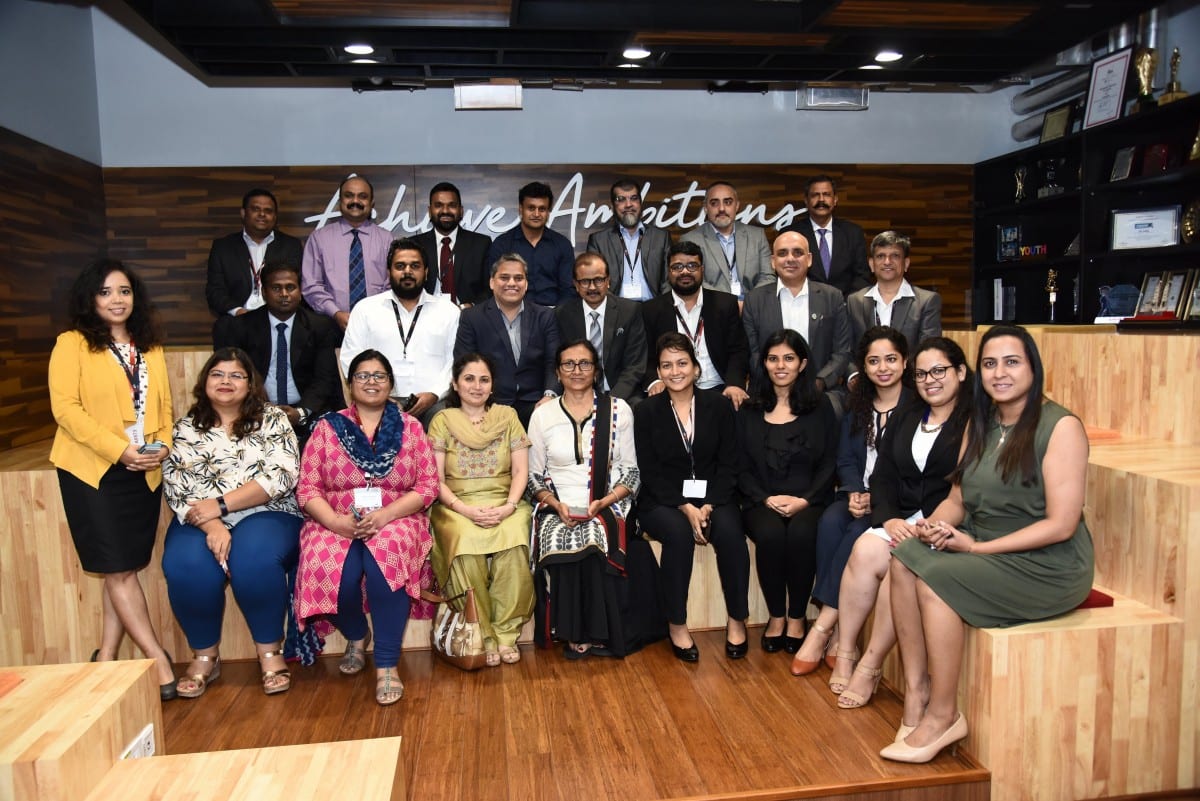 Recapping the 4th BELA CII Roundtable in Mumbai Hosted by JLL
In July, the Business Ethics Leadership Alliance, together with the Confederation of Indian Industry (CII) held its fourth annual roundtable at the new Jones Lang LaSalle (JLL) building in Mumbai, India. This first full-day roundtable conversation, hosted by JLL, bought business leaders, chief ethics and compliance officers and chief vigilance officers together for pivotal conversations, sophisticated discussions on best practices, and forward-thinking methodologies to assess the culture and principles that place integrity at the center of company behavior and performance in India.
Tushar Chawla, India General Counsel, JLL started the day's event highlighting how JLL views ethics as part of the business process. "Our reputation for integrity is a significant point of pride within our firm," said Chawla, as he quoted JLL's former Global General Counsel. "Ethics was the foundation of JLL 250 years ago and will continue to serve as a differentiator for us."
JLL has been honored as a World's Most Ethical Companies for 11 consecutive years and according to Chawla, this designation is due in part of the company's strong principles of business and professional ethics, which are inherent in JLL's values, culture, and strategy. It is clear, at JLL: ethics drive performance.
According to Tanvi Choksi, Head of HR and Director at JLL, companies can hire their way to an ethical culture. It is important that ethics is established at the leadership level as countless studies show that it is human nature to seek out a leader to emulate and follow. "Ethics is something we take seriously, we live the value of our brand, it's beyond a logo or a tagline. Its every interaction, it's a statement of what we stand for and what do we do. We are committed to our employees, stakeholders and our communities. This is the foundation of what has allowed JLL to exist 250 years."
Speakers at the latest BELA-CII roundtable included: Rajat Malhotra, COO - Integrated Facilities Management (IFM), West Asia, JLL; Sandeep Seth, Director of Compliance, Pfizer; Atul Kumar, Chief Ethics Officer, SBI; Chetan Lunkar, Ethics Manager, DELL; and by Aveek Sinha, CFO & Head – Operations, JLL India. Below are thought leadership highlights that came out of the day-long event, courtesy SKP Group:
Rajat Malhotra and Tushar Chawla, JLL
Any ethics program requires continuous improvement through metrics and regular assessments.
Employees must be aware that they can reach the company's leadership in case of issues regarding ethical transgressions.
New employees are asked to undergo an online assessment test for ethics-related issues. After passing these tests, a certificate is issued to them called "the license to operate". This practice is followed for all the employees of JLL irrespective of the designations.
JLL's ethics and safety programs touch on each part of the business, with no exemptions—not even for contract employees.
Sandeep Seth, Pfizer
Changing approach from reactive to proactive actions.
Ethics officers need to function as a strategic partner, for every big move, every transaction, they should be consulted
Pfizer's approach to ethics focuses on:

Educating people
Enabling people
Enforcing people
Examining people

Pfizer started a Compliance Champions league, similar to the IPL (Indian Premier League). This increased the participation and engagement of the employees.
 Atul Kumar, State Bank of India
Reaching out to employees on a daily basis with respect to an ethics statement or ethics related topic, helps to keep them engaged
External factors have shaped the ethical culture at SBI, for example, societal and cultural changes, behavioral shifts in customers and changing demographics
"Compliance is an external imposition; ethics is an internal feeling," said Mr. Kumar
Chetan Lunkar, DELL
Dell follows an organizational structure to protect, detect, recover and govern
When it comes to cybersecurity here are the three areas of focus for compliance professionals:

Investigations: The compliance leader will act as an interpreter, share legal expertise and flag possible issues
Awareness: This should be regularly enforced with consistent messaging and embedded in training and awareness
Collaboration: Compliance officers possess the necessary skills to drive tone and culture
Full presentation available here.
Aveek Sinha, JLL
When it comes to fraud risk management, it is important to stress on having solid and skillful Internal auditors.
Internal auditors should not be considered as outsiders but should act as an extended arm of management.
Compliance and ethics professionals should conduct regular "ethical" site visits, to understand and verify the level of ethical behavior at a worksite.
Click here for all roundtable images (as a reminder, all BELA SA roundtables are closed-door, intimate conversations, designed to foster unfettered communication with an expectation of privacy).
Hear more from these leaders at our upcoming South Asia Ethics Summit on September 27, 2018 at the Taj Hotel, New Delhi, India.