Webcast Recap | Innovations in Sexual Harassment Prevention and Remediation: A People-First Approach
Ethisphere's Erica Salmon Byrne, The World Banks's Anti-Harassment Coordinator, Anne-Marie Burns, and Susan Divers, Senior Advisor at LRN discuss the latest approaches and innovations companies are taking around sexual harassment prevention and remediation. Always a challenge, the number of questions the Business Ethics Leadership Alliance (BELA) team has received on this topic brought us together for a virtual discussion. Listen in as we share the data, company examples, and answer questions from the audience.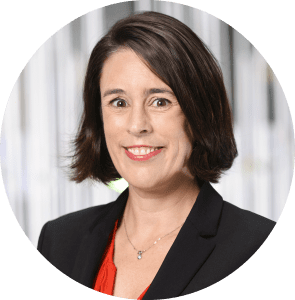 Anne-Marie Burns
Anti-Harassment Coordinator, The World Bank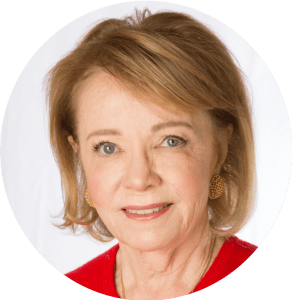 Susan Divers
Senior Advisor, LRN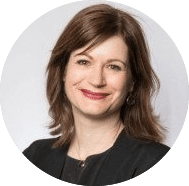 Erica Salmon Byrne
EVP and Chair, Business Ethics Leadership Alliance
Download the #MeToo: A Year Into a Movement Special Report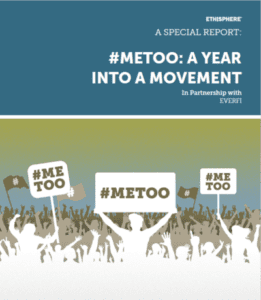 In our Special Report, #MeToo: A Year Into a Movement in partnership with EVERFI, senior executives discuss the various ways that their companies have addressed the opportunity for growth, change and reflection presented by the #MeToo movement. Contributions from PSEG, Aflac, U.S. Bank, Blue Shield of California and EVERFI cover topics including training strategies to prevent harassment, how a speak-up culture can protect employees, changing consumer and investor expectations, and how organizations can change their approach to investigations, and how companies should use this moment to measure their organization's culture. The report also features highlights of data from Ethisphere's Ethical Culture & Perceptions Assessment, drawing on over 400,000 employee responses from all over the globe to paint a picture of how harassment impacts employee attitudes and confidence.