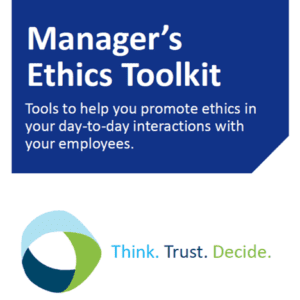 This toolkit from BELA member Allianz Life offers managers support in their responsibilities as ethics leaders in the organization.  The toolkit contains reminders and advice on the ethics and values at Allianz Life, an explanation of the manager's role as an ethical leader, and examples and tips for strengthening that ethical leadership.
The guidance in the toolkit is built around the core principles and values of Allianz Life:
Think before you act.  Trust your inner values.
Decide to do the right thing.