2019 BELA South Asia Magazine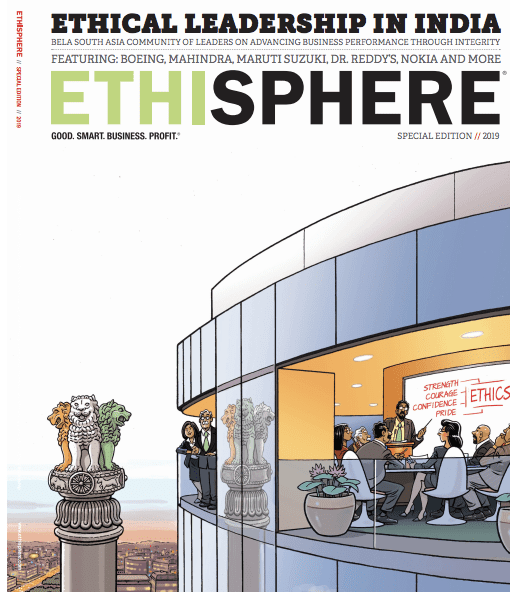 This year's magazine recognizes the two-year anniversary of the BELA South Asia Chapter and the collective desire of our members to continuously improve India's business ecosystem. Our magazine extends beyond the BELA South Asia community and features 16 articles from founding member companies and integrity partners. It also highlights the most up-to-date accomplishments of the Chapter with references to the India Business Case for Compliance deck which was created under the direction of the South Asia working committee.
This special edition of Ethisphere Magazine, features insights, data and trends from leading companies such as Dr. Reddy's, Pfizer, Mahindra, Maruti Suzuki, The Boeing Company, Bayer CropScience and much more.
Click here to download a PDF of the 2019 BELA South Asia Magazine.